We Match Great Talent with Great Companies.
Vizplum is the leading national staffing agency specializing exclusively in high-end, niche IT, Tech, and Digital Marketing talent. Finding great talent is possible. We provide best-in-class talent at unmatched speed with unparalleled collaboration. With an expansive, connected network of the top IT, Tech, and Digital Marketing professionals and a proprietary process, we match you with the hard-to-find, specialized talent you need. It's business solutions through people because we know it's not about what you do; it's about who you have. Together, we partner to close your talent gap.
We believe that hiring talented, hardworking employees is among the most important business decisions you will ever make. As a true partner, we pride ourselves on being able to consistently provide outstanding candidates to each and every business sector we serve.
Our company culture is not only focused on serving our clients, but on our own employees as well. We believe that when we take care of our employees, they take care of our customers. Unlike other large staffing firms, we function as a well-oiled machine, but with a human touch.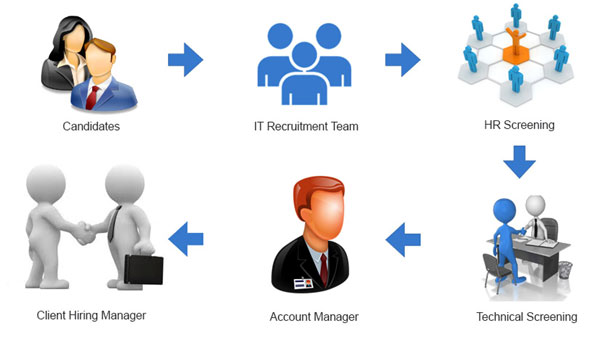 SOFTWARE DEVELOPER REQUIRED:
Identify and gather requirements. Establish functional specifications and convert them to design specifications. Design, develop, test, publish, maintain and support Business Intelligence applications. Create complex sheets and objects. Develop Proof of Concepts and create dashboards. Performance tune dashboards to enhance functionality. Validate developed applications against predefined design standards. Upgrade, customize QlikView-QlikSense versions and distribute charts and reports. Master's degree in Science, Technology, or Engineering (any) with two (2) years of experience in job offered or related occupation is required. Bachelor's degree in the above fields along with 5 years of experience in job offered or related occupation is acceptable in lieu of Master's plus two (2) years of experience. Any suitable combination of education, training or experience is acceptable. Work location: Piscataway, NJ and various unanticipated locations throughout the U.S.
Send Resume to HR Dept., Vizplum Corporation, 15 Corporate Place South, Suite 354, Piscataway, NJ 08854.
Should the candidate accept employment with Vizplum Corporation, the referring employee will be eligible to receive an award of $1,000.00 for the successful referral.